We supply a comprehensive range of Gearboxes and Variators. Worm Gearboxes, Bevel Gearboxes, Helical Gearboxes and Motorised Variators.
Helical bevel gear motor
The A Helical bevel gear motor series is the first product to prove equally good in regard to efficiency and versatility within a highly competitive context, both performance- and price-wise.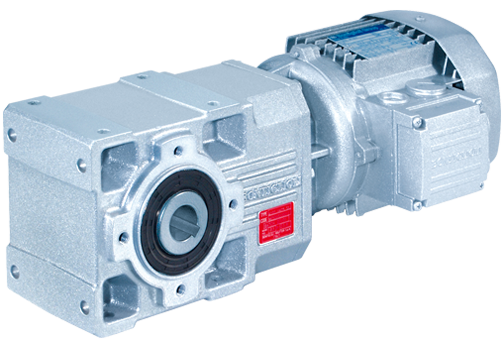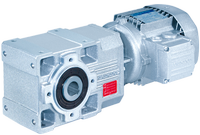 Helical Gear motor
Top torque density, product variety, extremely wide speed choice, great compactness and price effectiveness make the C series the unparalleled line of helical gear motors and speed reducers.
Worm gear motors
Our worm gear motors are  a milestone for the industry worldwide. They succeeded in combining uncompromising quality with state-of-the-art technology and renown price effectiveness.
Absolute flexibility is given by the wide choice of several mounting options, shaft configurations and motor interface, all offered as standard. The helical-worm and the double-worm version, with or without the torque limiter, also add up, creating a highly versatile drive system.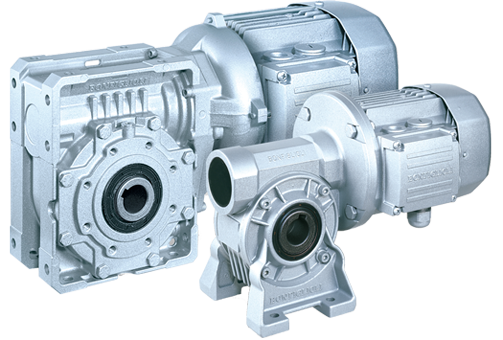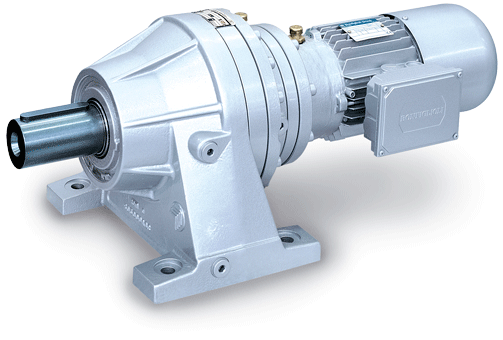 Planetary gear motors
Compact, and yet extremely powerful, are the units of the 300 Planetary gear motor series. Their planetary drive train makes them the ideal choice for all the severe duty applications where shock loadings and impacts are more the rule than the exception. The product configuration is highly versatile, due to several options as far as the mounting, the gear layout, the output shaft and the motor interface. All the features are available for each of the 18 finely spaced frame sizes, spanning over the 1.000 – 1.400.000 Nm torque range. Finding the perfect match to any drive problem.
Product Range
SEW Eurodrive
David Brown Radicon
Siemens Flender
Renold
Nord
Motovario
STM
Bonfiglioli
Rossi
Reggiana
Comer
Leroy Somer
For all enquiries, please call us on 0161 236 2300